Colorectal Surgery
Conditions affecting the colon and rectum are relatively common, ranging in severity from mild to debilitating and life-threatening. The Division of Colorectal Surgery at Waterbury HEALTH specializes in the care of patients who require surgery for the management and treatment of colorectal conditions.
Our team of board-certified surgeons, nurses, and technicians have the depth of knowledge and expertise to provide the highest quality care. We work closely with patients and their loved ones to develop a comprehensive plan of care for the best possible outcomes. The Division of Colorectal Surgery at Waterbury HEALTH possesses clinical areas of expertise that span a wide range of colorectal conditions, including:
Colon cancer
Rectal cancer
Anal cancer
Hemorrhoids
Inflammatory bowel diseases, such as Crohn's disease and ulcerative colitis
Incontinence
Rectal prolapse
Anal fissures and fistulas
We perform operations using minimally invasive techniques whenever possible, such as laparoscopy and robotic surgery, which are associated with less pain, shorter hospital stays, and fewer complications. We offer both common and state-of-the-art procedures for colorectal conditions, including:
Open, laparoscopic, and robotic colon resections
Stapled hemorrhoid treatment
J-pouch reconstruction
Stricture repair
Minimally invasive anal procedures
The Division of Colorectal Surgery at Waterbury HEALTH is led by Dr. John Zhang, a board-certified surgeon who specializes in colorectal and general surgery and is trained in both laparoscopic and robotic technologies. He is Greater Waterbury's only surgeon certified by the American Board of Colon and Rectal Surgery.
To make an appointment or for more information about colorectal surgery at Waterbury HEALTH, please call Alliance Medical Group at (203) 568-2929.
Our Surgeons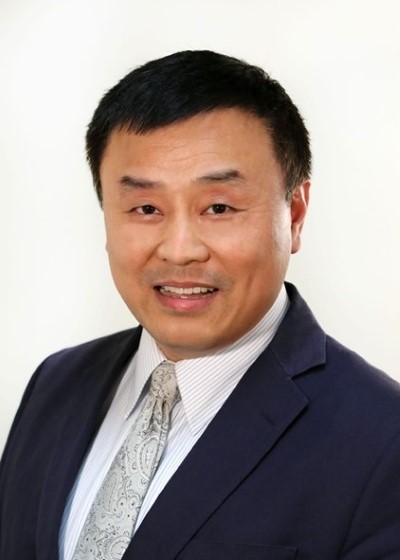 Zhongqiu (John) Zhang, MD, PhD, FACS, FASCRS
Specialties: Colorectal cancer and polyps, constipation and incontinence, ulcerative colitis, Crohn's disease, diverticulitis