Innovative Approach to Care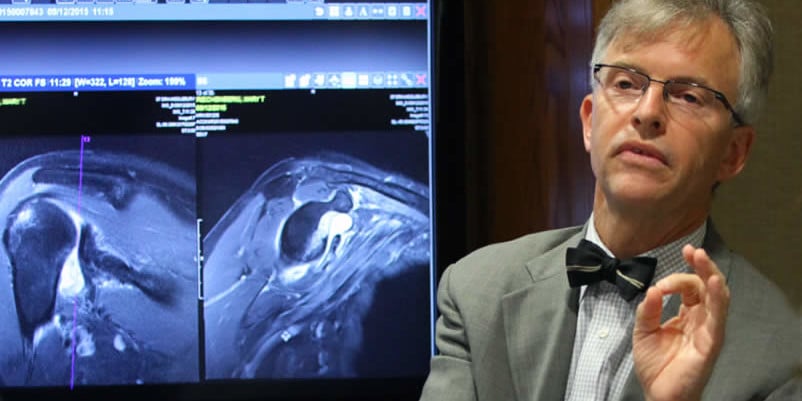 For more information about Fracture & Trauma Services, please call (203) 573-7677.
At Waterbury Hospital, we take an interdisciplinary and comprehensive team approach to your care.
While at Waterbury Hospital you will be cared for by a team that oversees your treatment from pre-surgical assessments and education, to surgical procedures to post-operative care and rehabilitation.
Our team of top orthopedic surgeons and physician assistants coordinate your care with other medical professionals in neurosurgery, sports medicine, pain management, anesthesiology, radiology, internal medicine, and physical therapy, among others. This interdisciplinary approach enables the most effective and individualized treatment of your orthopedic condition.
We use leading edge technology and techniques for minimally invasive surgery, customized to meet your unique needs. Our philosophy of continuous quality improvement and patient-centered care is integrated throughout your entire experience.
Collaborative Focus on Quality Translates to World Class Care
One unique aspect of our approach to orthopedic surgery and care is the weekly conferences held by the entire orthopedic medical staff—both surgeons and physician assistants. Two conferences are held each week—a general orthopedic conference and a joint replacement conference. At the general conference, orthopedic topics are examined, and at the joint replacement conference every replacement procedure is reviewed before and after the operation by all the surgeons performing these operations. This pre- and post-operative review of every case assures the highest quality care for all patients—those requiring a "simple" primary operation or those who require most complex procedures—and the most advanced treatment options.