Neonatal Intensive Care Unit (NICU)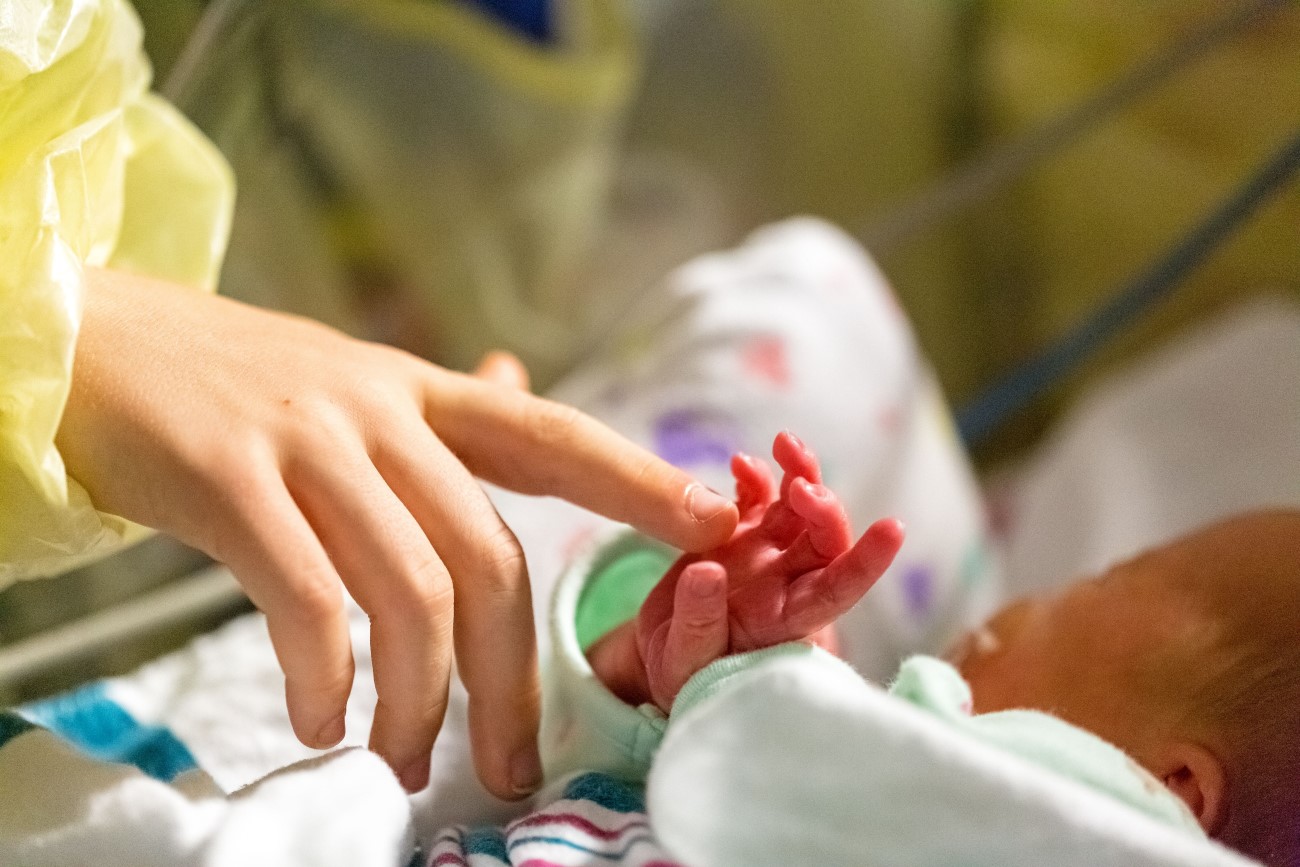 Partnering with the medical team at Waterbury Hospital, Yale Medicine board-certified neonatologists from Yale New Haven Children's Hospital provide around-the-clock care in the Waterbury Hospital Neonatal Intensive Care Nursery, a Level III neonatal intensive care unit (NICU).
The highly skilled team of physicians provides families at Waterbury Hospital with access to Advanced research and cutting-edge treatments from Yale New Haven Children's Hospital. Coming from the highest level NICU, their advanced skillset will offer families added comfort in knowing they have access to one of the nation's top-ranked neonatology programs according to U.S. New and World Report. The team also provides well-born care to infants born at Waterbury Hospital.
Complementing the team of neonatologists are specially trained NICU nurses, NICU advanced practice providers and lactation counselors. The Neonatal Intensive Care Nursery is designed to provide a quiet, restful environment for newborns, while allowing staff to deliver advanced care with the latest technology. The care team works with parents to provide an individualized plan of care to meet each baby's unique needs.
The Waterbury Hospital Special Care Nursery is part of the YNHCH Neonatal Network, which includes four other neonatal intensive care units in Connecticut. Dr. Brooke Redmond is Medical Director for the NICU.
Bonding
We encourage parents to spend as much time with their newborns as possible. Most babies can be held even with special equipment. You will be able to touch your baby while he or she is an isolette.
Our staff are on hand to teach parents bonding techniques such as "kangaroo care", in which the baby is placed on your bare chest for skin-to-skin contact.
Transition Rooms
Parents and family members may use special transition rooms when visiting the baby. The rooms are available for parents to stay overnight with their baby in preparation for discharge.